Overview
You may notice that CMS is displaying results that differ from the ones in the LanGuard console, i.e. there are machines in the console that are not visible in CMS. In the LanGuard Console, however, under Configuration > Central Management Server, the synchronization status is displayed as successful.
Workflow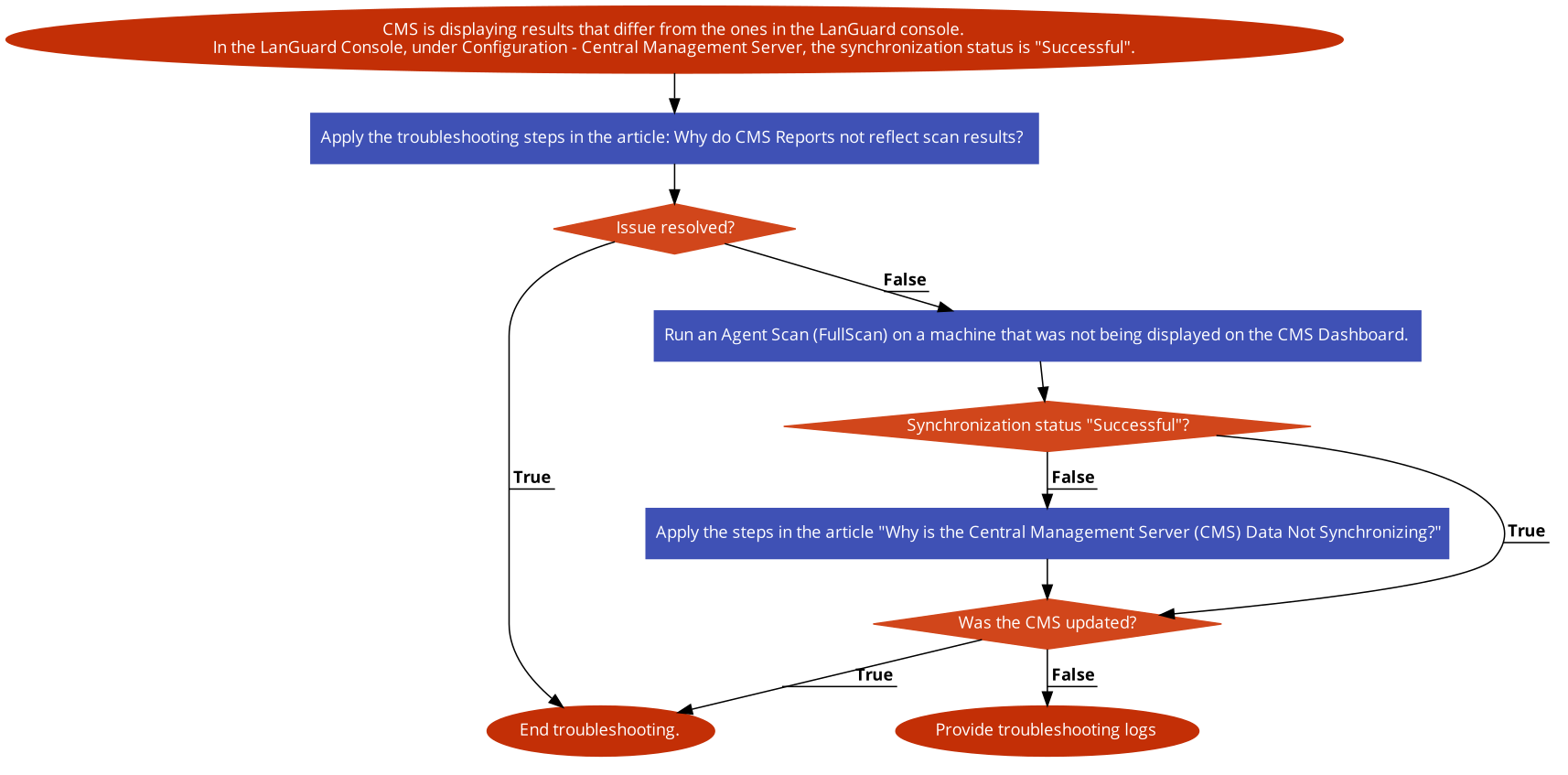 Instructions
1. Follow the suggested article.
Apply the troubleshooting steps in the article: Why do CMS Reports not reflect scan results?
2. Run an Agent Scan on an affected machine.
If the issue is not resolved, run a new manual scan using Full Scan profile on a machine that is not being displayed on the CMS Dashboard.
3. Verify synchronization status
Check the synchronization status to verify it is still successful. Refer to the article Why is the Central Management Server (CMS) Data Not Synchronizing? in case any issues arise.
4. Provide troubleshooting logs
If the CMS is still not updated with the correct information, please create a support ticket, providing troubleshooting logs as per the following articles: